WORKS
2023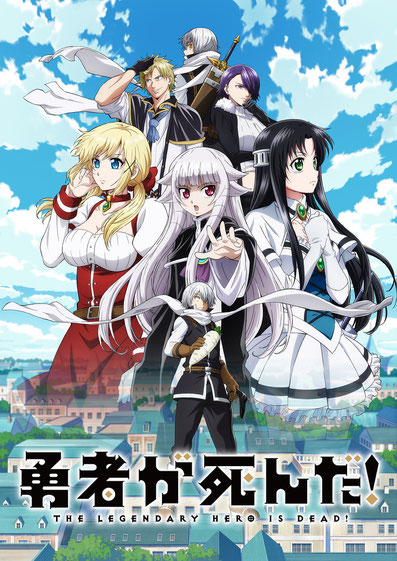 The Legendary Hero is Dead!  (Producer)
No more slow life for me!?
A fantasy adventure anime series with a little bit of ecchi starring a villager who turned into a hero and a necromancer girl is airing from April 6!
・Staff
Original Work: "Legendary Hero is Dead!" By Subaruichi (serialized on Shogakukan's MangaONE)
Director: Rion Kujo
Music: Kana Konishi & Yukio Kondo (MOKA☆)
Sound Production: Tohokushinsha
Music Production: Pony Canyon
Producer: WOWMAX
Anime Studio: Liden Films
Ⓒ Subaruichi, Shogakukan / Heroisdead Committee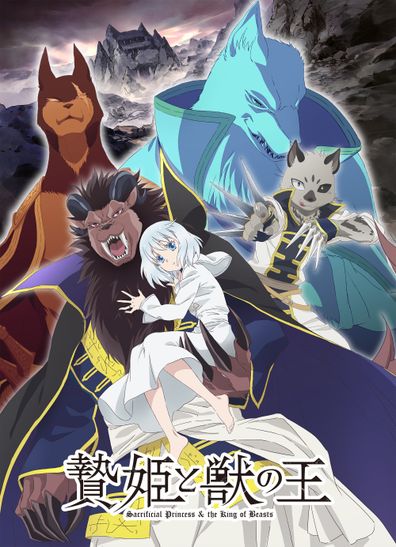 Sacrificial Princess and the King of Beasts (Producer)
Total circulation of 2.1 million copies!
The popular manga will finally be air in April 19th 2023!
・Staff
Director: Chiaki Kon
Series Composition: Seishi Minakami
Character Design: Shinya Hasegawa
Sound Director: Jin Aketagawa
Music: KOHTA YAMAMOTO
Music Production: PONY CANYON
Animation: J.C.STAFF
Producer: WOWMAX
© Yu Tomofuji/HAKUSENSHA/ Sacrificial Princess and the King of Beasts Production Committee

New Release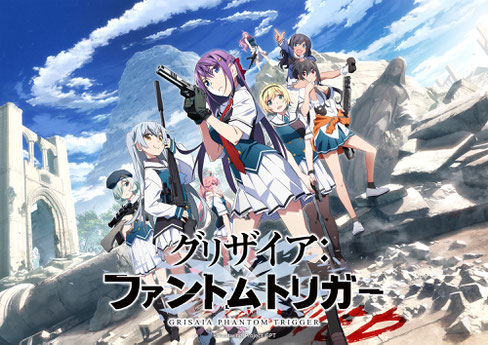 Grisaia: Phantom Trigger
(Co-Producer)
A TV anime adaptation that follows the story of the OVA film series "Grisaia: Phantom Trigger THE ANIMATION" has been announced!
・Staff
Visual Novel Developer: Frontwing
TV Anime Series Producer: Frontwing/WOWMAX
Anime Studio: Bibury Animation Studio
※Other details TBA.
©Frontwing/Project GPT
2021-2022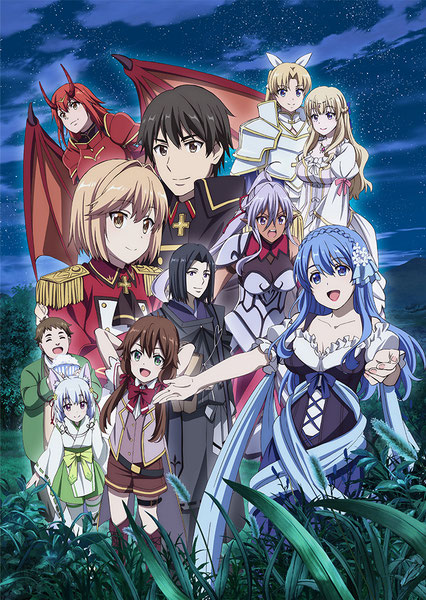 How a Realist Hero Rebuilt the Kingdom (Producer)
Season 1&2 is streaming now on Hulu, Funimation, and bilibili!
Hulu / Funimation / bilibili
・Staff
Written by: Dojyomaru (OVERLAP Bunko)
Illustrated by: Fuyuyuki
Published by: Overlap
<Anime television series>
Director: Takashi Watanabe
Script: Gou Zappa / Hiroshi Onogi
Character Design: Mai Otsuka 
Music: Akiyuki Tateyama
Sound Director: Jin Aketagawa
Producer: WOWMAX
Studio: J.C.STAFF
© DOJYOMARU,OVERLAP/"GENKOKU" Production Committee.
| | |
| --- | --- |
| 2023.2.11 | The second PV for "Sacrificial Princess and the King of Beasts" has been released! |
| | |
| --- | --- |
| 2023.1.24 | TV Anime "Legendary Hero is Dead!" Broadcasting is set to begin in April 2023! The first PV on YouTube has over 1.5 million views! |
| | |
| --- | --- |
| 2022.11.18 | The first PV for "Sacrificial Princess and the King of Beasts" has been released! |
ABOUT
Corporate Vision
WOWMAX is a content producer who thrives to lead the global entertainment business .
Founded in 2015, WOWMAX Inc. has offices in Tokyo and Los Angeles to bring the best of both local and global content to the audiences around the world with extensive knowledge and experiences in a constantly evolving entertainment industry.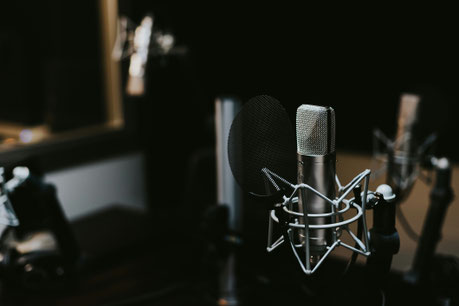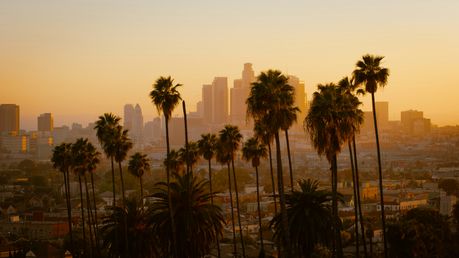 Animation & Film Production
Animation & Film Production
We produce and develop animation, film and other video content based around manga, novel, game and various IPs. Our team in Los Angeles facilitates international co-production in collaboration with studios, distributers and media around the world. 
Audiobook Production
We offer production services for various audiobook content in collaboration with experienced voice actors and narrators utilizing our casting expertise. 
Global Streaming Support
We support distribution of Japanese anime, film, and video content on our streaming account via Amazon Prime Video Direct service. With our in-house sound recording studio in Los Angeles and a diverse network of creative talent, we offer subtitling, dubbing and closed captioning services.
WOWMAX Studio in Hollywood Production Center
WOWMAX NEXT Inc.
401 N. Brand Boulevard, Glendale, CA 91203
TEL: 818.480.6516
http://wowmaxnext.com
HOLLYWOOD Production Center (Building No. 2)7th floor #729 studio&office
In-House Sound Recording Studio
WOWMAX studio is located in the heart of Los Angeles, a home for many world-class animation houses and film studios. With our advanced equipment and devices, experienced engineers and creative talent, we offer multilingual localization services including translation, ADR script writing, subtitling and dubbing for animations, games and films.
COMPANY
PROFILE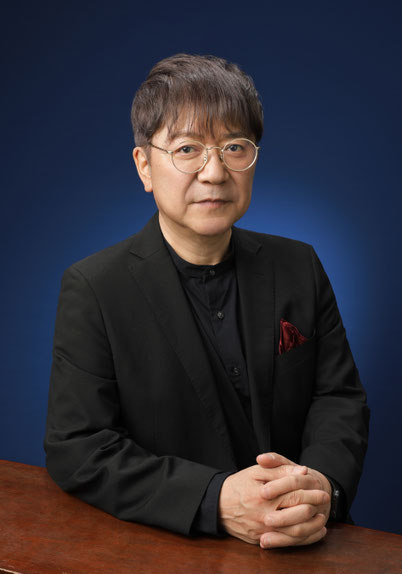 CEO, WOWMAX Inc. / President & CEO, WOWMAX NEXT Inc.
Create WOW (surprise) and MAX (maximize) the proceeds.
I started WOWMAX with strong ambition to maximize creativity of artists and business opportunities for anime companies.
While media structures and audience trends are constantly and drastically changing in Japan and the world, the team WOWMAX is committed to understand the current global media and industry environments, think ahead of the changes in the business fields and perform to our best to produce anime and various entertainment content.   
We will keep thriving to become a leader of global entertainment production and look forward to exciting, innovative collaborations with amazing artists, talents and companies all over the world. 

COMPANY OVERVIEW
Corporate Name
WOWMAX Inc.
Headquarters
〒102-0073 Asahi Kudan Mansion 209, 1-9-5 Kudan-Kita, Chiyoda-ku, Tokyo, JAPAN
Business Description

Content Production for animation and film projects
Production service for audiobooks
Distribution support on global streaming platform for anime, film and video content

Shareholders

Masaki Kaifu

Tsutomu Tsuchiya

Nobuaki Fudetani

TOHOKUSHINSHA FILM CORPORATION

NIPPON COLUMBIA CO., LTD.

TOEI COMPANY, LTD.

WAO CORPORATION. Co.,Ltd.

Asahi Production Co.,Ltd.

81produce Co.,Ltd.

Capital
44,000,000 Yen
Officers & Directors

President & CEO Masaki Kaifu

Member of the Board Tsutomu Tsuchiya

Member of the Board Nobuaki Fudetani

Member of the Board Yoshiyuki Mikami

Member of the Board Nobuhisa Kitada

GROUP COMPANY

WOWMAX NEXT Inc.

International co-production of animation and film projects
Management of sound recording studio

www.wowmaxnext.com

121 W. Lexington Dr., Suite725, Glendale, CA 91203
RECRUIT
Currently, no opening position. Please check back later. Thank you.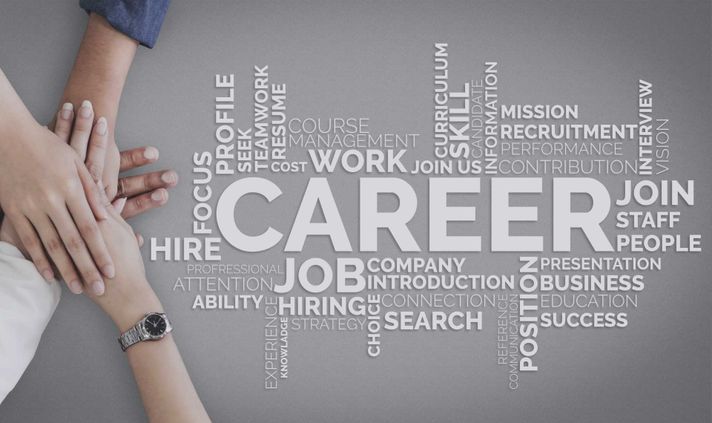 CONTACT